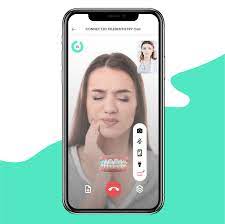 What has changed for teledentistry since the onset of Covid 19? In a word, everything.
For Patients
Patients can no longer visit their dentists as most offices have closed or are only seeing emergency patients. Patients can no longer go the Emergency Room for dental pain as they are standing on long lines or getting turns away. Patients are still getting toothaches. Many are finding The TeleDentists at www.theteledentists.com where they can see a dentist, usually within 10 minutes, who can remediate the problem, get a prescription sent to a local pharmacy, and get information about local dentists whose offices are open for emergencies.
For Dentists
Many have closed their offices in compliance with the American Dental Association recommendation that dentists nationwide postpone elective procedures in response to the spread of the coronavirus disease.
See: https://www.ada.org/en/publications/ada-news/2020-archive/march/ada-recommending-dentists-postpone-elective-procedures
Dozens of dentists have found The TeleDentists to be able to remotely provide service to their own patients, or patients of The TeleDentists.
For The Telehealth Industry
Established telehealth/ telemedicine providers have seen a substantial increase in patient volume especially as President Trump and Vice President Pence have extolled the benefits of telemedicine in their daily briefings and announced relaxed regulation and expanded Medicare benefits.
https://www.cms.gov/newsroom/press-releases/president-trump-expands-telehealth-benefits-medicare-beneficiaries-during-covid-19-outbreak
https://mhealthintelligence.com/news/feds-ok-interstate-licensing-paving-way-for-telehealth-expansion
Among the new policies, the CMS Fact Sheet listed these key takeaways:
For the duration of the emergency, Medicare will pay for telehealth services furnished to beneficiaries "in all areas of the country in all settings" at the same rate of as regular, in-person visits.
HHS will not conduct audits to track whether there was a prior patient-physician relationship for claims submitted during the public health emergency.
Patients must initiate services, but physicians may inform their patients on the availability of telehealth services.
In addition,
States are allowing license flexibility
The general policy regarding medical licensure and telehealth is that the physician must be licensed in the state where the patient is located at the time of treatment. The AMA telehealth guide notes that CMS has waived this requirement for Medicare patients and that states may request a waiver for Medicaid patients.
"Discretion" on HIPAA rules
The OCR, the HIPAA-enforcement arm of the HHS, announced that it will exercise "enforcement discretion" and would not impose penalties for noncompliance with regulatory requirements during the "good faith provision of telehealth" services during the COVID-19 national public health emergency.
·         Prescribing of Controlled Substances
The Drug Enforcement Agency (DEA) published a COVID-19 Information Page on the Diversion Control Division website, providing guidance relating to the COVID-19 public health emergency, including the ability to prescribe controlled substances via telemedicine without a prior in-person exam.
Some Telehealth companies have been forced to let patients know to expect delays. This notice was found on the web site of a major provider:
We are experiencing longer than normal wait times due to the COVID-19 pandemic.
For The TeleDentists
Significantly increased patient volumes, hundreds of interested dentists, new business opportunities, very little sleep.
We have signed agreements with two multi-state DSOs (dental service organizations) and will be implementing service for their dentists and patients this week. We are also in discussion with several major insurance companies who want to provide relief for their patients during the crisis. Our dentists have stepped up significantly. Our partners have been understanding. Our technology vendor has been able to handle the increase in volume.
Is this the turning point we hoped for which will put teledentistry on the map?
Possibly mention what is happening in Maine and Texas, and our response?
We at The TeleDentists are amazed and humbled by the response from healthcare workers and support staff around the country and are hoping to do our part. We pray that readers of this blog and their families are healthy and safe. We're all in this together.
Howard Reis, CEO, The TeleDentists
http://healthepractices.com/wp-content/uploads/2021/06/image001-2.jpg
224
225
Howard
http://healthepractices.com/wp-content/uploads/2013/09/HeP_Logo_small-embossed.jpg
Howard
2020-06-30 17:57:17
2021-06-11 17:59:18
How Teledentistry Has Changed – In the Past 30 Days