OUR AFFILIATES
---
eSolution Providers:
TheTeledentists – www.theteledentists.com
The TeleDentists is transforming the way people treat urgent oral and dental problems. Their first-to-market virtual care solution for tele-dentistry creates an improved way to access care, providing essential dental services 24/7/365 wherever a dentist is needed. The TeleDentists wholesales its service to existing telemedicine companies as an opportunity to add tele-dentistry to their telemedicine bundle, and installs The TeleDentists' cloud-based SaaS service enabling hospitals, urgent care facilities, and corporate health clinics access to a specialist who can treat oral care level one problems at a fraction of the cost that would be incurred if treated by the ER doctor.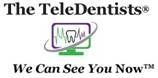 ______
Teleradiology Specialists – www.teleradiologspecialists.com
Founded in 2006, Teleradiology Specialists has shown consistent and steady growth. Founding Radiologist David Cohen has been practicing Teleradiology for 10 years. As former Chief Radiologist and Medical Director for one of the nation's largest Teleradiology Groups, Dr. Cohen's experience and expertise set the foundation for Teleradiology Specialists. Our Group of Physicians and supporting staff are dedicated to providing the best in Teleradiology service. As opposed to larger "corporate" Teleradiology companies, we emphasize personalized service which is priced very competitively. We take great pride in establishing long term relationships with the facilities we serve and their referring Physicians.


______
MyHealthConnection – www.myhealthconnection.tv
My Health Connection's Telehealth Platform includes secure video conferencing, remote patient monitoring (RPM), private MedVideo library, live programs and events, physicians' profiles and appointment scheduling. They are the exclusive U.S. distributors for MyNICaS, which is a mobile hemodynamic monitor that enables SNFs and the post-acute care sectors to test and treat HF patients in place thereby avoiding trips to the ER and or a hospital readmission. They also package and distribute MyHealth-eKits which contain best-in-class medical peripherals for remote patient monitoring and transmission to an FDA approved Patient Monitoring Dashboard.

______
SaferMD – www.safermd.com
SaferMD, LLC is a patient safety auditing and monitoring company. Their first safety metric measures healthcare providers' use of Critical Test Results Management (CTRM) systems to communicate reportable results of diagnostic tests. Their aim is to make medical test result communications faster and more reliable. As a vendor neutral auditor, they monitor and benchmark test result notification activity and provide expertise in test result communication system implementation, policy and procedure.
SaferMD provides facilities with credible evidence of meaningful risk reduction that can earn safety credits of 15-20% from malpractice insurers. Healthcare organizations can also use their reports to defend against compliance penalties and take advantage of SaferMD malpractice insurance discounts.

______
Computer Blue Technologies – www.computerbluetech.com
Computer Blue Technologies is an information technology consulting firm created to give small businesses access to the IT services used by large corporations at a price they can afford. Having over 75 years combined experience as IT experts providing information technology consulting services in corporate America, the partners of Computer Blue Technologies formed the company to bring their level of expertise to small business clients via managed IT services.


---
Expert Advisors
______
Steven Powell – Canned Fire Communications – www.cannedfire.com
Creative marketing expert who helps clients like ours create or enhance their branding, hone their sales tools and craft marketing campaigns to dramatically increase revenues.