OUR AFFILIATES
---
eSolution Providers:

The Virtual Specialist (TVS)
The Virtual Specialist (TVS) is a healthcare technology design firm comprised of experts in implementing Telehealth systems that change the status quo. From virtual specialists to the bedside to patient education programs, TVS guides healthcare transformation while improving lives and lowering costs.
https://www.thevirtualspecialist.com/
---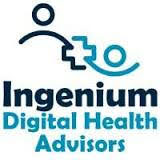 Ingenium Digital Health Advisors
Ingenium Digital Health Advisors is a team of seasoned Healthcare Delivery Improvement experts with healthcare experience ranging from 15 to 30 years. Our ADVISORS enable providers to deliver the best care in the most efficient and cost-effective way.
https://ingeniumdigitalhealth.com/
---

Computer Blue Technologies
Computer Blue Technologies is an information technology consulting firm created to give small businesses access to the IT services used by large corporations at a price they can afford. Having over 75 years combined experience as IT experts providing information technology consulting services in corporate America, the partners of Computer Blue Technologies formed the company to bring their level of expertise to small business clients via managed IT services.
---
Expert Advisors

Steven Powell – sPowell Associates – http://spowellassoc.com/ Creative marketing expert who helps clients like ours create or enhance their branding, hone their sales tools and craft marketing campaigns to dramatically increase revenues.
---