OUR AFFILIATES
---
eSolution Providers: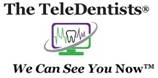 TheTeledentists – www.theteledentists.com The TeleDentists is transforming the way people treat urgent oral and dental problems. Their first-to-market virtual care solution for tele-dentistry creates an improved way to access care, providing essential dental services 24/7/365 wherever a dentist is needed. The TeleDentists wholesales its service to existing telemedicine companies as an opportunity to add tele-dentistry to their telemedicine bundle, and installs The TeleDentists' cloud-based SaaS service enabling hospitals, urgent care facilities, and corporate health clinics access to a specialist who can treat oral care level one problems at a fraction of the cost that would be incurred if treated by the ER doctor.
---

USA Radiology – www.usarad.com
USARAD Holdings, Inc. is a radiologist-run and operated full-service subspecialty radiology & teleradiology company. They service:
Imaging centers
Small to medium-sized community hospitals
Radiology groups
Mobile units including PET, MRI and ultrasound
Multispecialty groups & orthopedic clinics
Small to medium-sized community hospitals
They coined the radiologists-on-demand paradigm. What this means is that you can access a network of highly specialized radiologists when you need them.
---

Second Opinions – www.secondopinions.com
SecondOpinions.com is a Medical Consultation and Second Opinion leader providing second opinion consultation service in all areas of medicine, including radiology.Utilizing the power of the internet, we are connecting patients around the globe with some of the world's best doctors.
---

Computer Blue Technologies – www.computerbluetech.com Computer Blue Technologies is an information technology consulting firm created to give small businesses access to the IT services used by large corporations at a price they can afford. Having over 75 years combined experience as IT experts providing information technology consulting services in corporate America, the partners of Computer Blue Technologies formed the company to bring their level of expertise to small business clients via managed IT services.
---
Expert Advisors

Steven Powell – sPowell Associates – http://spowellassoc.com/ Creative marketing expert who helps clients like ours create or enhance their branding, hone their sales tools and craft marketing campaigns to dramatically increase revenues.
---