Please plan to visit with us at the following upcoming events:
---

American College Health Association
May 31 – June 3, 2017
Austin, Texas
Teleradiology Specialists exhibiting.
For more information:
http://www.acha.org/AnnualMeeting17/Registration/AnnualMeeting17/Registration_and_Fees.aspx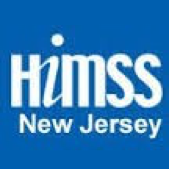 HIMSS NJ Spring Event
June 15, 2017
Ocean Place, Long Branch, NJ
HEALTHePRACTICES and SaferMD exhibiting.
For more information:

Mini HIMSS
June 19, 2017
Yankee Stadium, Bronx, NY
Howard Reis to moderate a panel discussion on Telehealth
For more information:
http://nys.himsschapter.org/event/nys-chapter-minihimss-2017
---
Recent Events:
Webinar on Telemedicine: Moving Beyond the Video Visit
September 22, 2015
On behalf of the NYS Chapter HIMSS we wish to thank you for attending our Webinar presented by Howard Reis. To view the webinar slides & the recording, please click here.
---
Healthcare Technology and the Networks Which Make It Happen
February 12, 2014
(Organized by ICAN-Global at Fordham University)
See the Powerpoint Presentation
Video Clips From the Event:
> Windstream Technologies: – Sponsor Message
> Q & A Panel
> Jehmal Nurridin, Director of Enterprise Network Design at Windstream Communications
> Joe Bigley, CEO of LiveTeleHealth
> Howard Reis, President of HEALTHePRACTICES
> Les Neumann, CEO of iCAN-Global