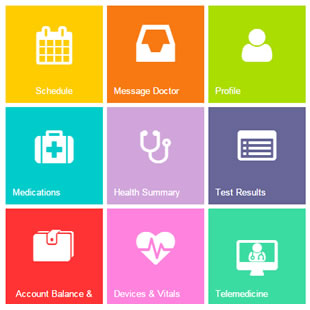 I recently had a medical imaging exam.  The procedure went smoothly and the results (report and images) were soon available to me on the patient portal established by the radiology provider.  The referring physician, of course had their own portal with a separate log-in and user interface.  Fortunately, I know to request of a CD from the imaging center, otherwise the referring physician would not have (without my permission) access to my images.  If I needed hospitalization, here too would be a challenge of report access and easy interoperability.  There must be a better way.
Here's my list of what I would like to see in a Patient portal:
Single sign on across all my providers
Appointment scheduling – Reminders (who's frequency I can control)
Ability to provide access to any physician at my choosing
Ability to share with caregiver
Billing information included and accessible
No more clip boards!
Complete medical history
My medications
Access to medical information – conditions, medications, alternatives, reviews
Reports in understandable English
Image sharing
List of recommended physicians – on or off my plan
Integrate chat – see https://conversahealth.com/
Is this a pipe dream, or might I actually see this in my lifetime?  And I'm not even talking about video conferencing with my physician (or an available physician) after hours with the ability to record the conversation and include access to it through the portal.
So where did all this come from?  A concept called Meaningful Use.
The American Reinvestment & Recovery Act (ARRA) was enacted on February 17, 2009. ARRA included many measures to modernize our nation's infrastructure, one of which was the "Health Information Technology for Economic and Clinical Health (HITECH) Act". The HITECH Act supported the concept of electronic health records – meaningful use [EHR-MU], an effort led by Centers for Medicare & Medicaid Services (CMS) and the Office of the National Coordinator for Health IT (ONC). HITECH proposed the meaningful use of interoperable electronic health records throughout the United States health care delivery system as a critical national goal.
As a core measure of Stage 1 Meaningful Use, eligible professionals had to provide patients with the ability to view online, download, and transmit their health information.  There are however, well documented problems with EMRs.
Burnout – The American healthcare system is going through a burnout epidemic and EMRs have been identified as one of the causes. See
https://www.beckershospitalreview.com/ehrs/6-stats-on-ehr-related-physician-burnout-and-7-tips-to-combat-it.html
Bankruptcy – EHR system cost has contributed to bankruptcy at several hospitals. Here's one example:
https://ehrintelligence.com/news/ehr-system-costs-contributed-to-bankruptcy-at-3-mi-hospitals
Interoperability – In March of 2017 it was reported that there were approximately 1,100 EHR vendors – and there has not been much market shakeout. Each market vertical (hospital, urgent care, long-term care, specialty practices, university clinics…) have their favorite.  And they don't talk to each other.  Here are some charts that highlight the issue.
https://www.healthcareitnews.com/news/why-ehr-data-interoperability-such-mess-3-charts
I don't see the situation getting better anytime soon.  Microsoft and Google had tried to introduce personal health portals, without much success.  They haven't given up and Apple has entered the field, especially as they explore uses of Artificial Intelligence and Data Mining.
https://ehrintelligence.com/news/how-google-microsoft-apple-are-impacting-ehr-use-in-healthcare
I suspect Amazon and Facebook won't be far behind.
http://healthepractices.com/wp-content/uploads/2019/03/tele01.jpg
135
310
Howard
http://healthepractices.com/wp-content/uploads/2013/09/HeP_Logo_small-embossed.jpg
Howard
2019-03-10 13:27:34
2019-03-10 13:27:34
Im-Patient Portals (and Im-Perfect EHRs)