Telemedicine and Long-term Care Update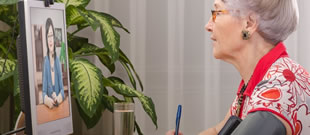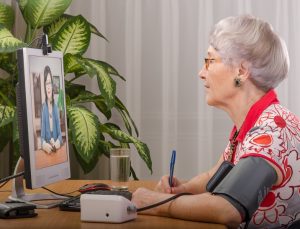 In 30+ years of exploring the benefits and challenges for widespread adoption of telemedicine one barrier has been prevalent from the beginning. Reimbursement for telemedicine has been steadily improving by most payers including individual State Medicaid programs and major insurance companies with one significant exception-Medicare remains a major obstacle. This has been particularly inhibiting for long-term care as seniors are almost universally dependent on Medicare for their healthcare coverage and Medicare has regulations in place that prevent access to healthcare services via Telemedicine. Medicare limits access to healthcare provided through Telemedicine based on a narrow rural designation that in affect prevents access to critically needed healthcare for seniors throughout the country.   Most long-term care facilities do not meet the Medicare "rural designation" and therefore these seniors are prevented from accessing physicians and other healthcare providers via Telemedicine whereas a resident with only Medicaid would be allowed such access to care.
This is about to change.
CMS' proposed 2019 Medicare Physician Fee Schedule and Quality Payment Program includes coverage of telehealth-based check-in services and support for remote patient monitoring programs. The proposals would also benefit providers who want to use virtual health technology to consult with a patient instead of an in-person visit. CMS' plan to increase the use of virtual care focuses on three procedures. Under the proposed rule changes, CMS will begin reimbursing for virtual check-in services and remote evaluation of recorded image and video submitted by patients, as well as expanding reimbursement opportunities for "prolonged preventive services."
Public comments on the proposals are due by September 10.
The Castleton Group (TCG) is especially encouraged by these developments. TCG has established a Telemedicine demonstration center at Grand Manor Nursing Home in Bronx, New York with plans to replicate components of the program in other nursing homes in New York State and beyond. At Grand Manor, the telemedicine pilot program is being used for resident admissions, pulmonary and cardiac evaluations as well as, access to additional physician specialists. The trial pilot program will soon expand and include St. Barnabas Hospital; Bronx, New York whose, primary goal is to reduce unnecessary post-operative surgical visits to physician offices and clinics, and when a patient is discharged to a skilled nursing facility for the provision of subacute rehabilitation services.
TCG has identified several additional program components including remote medication management and access to mental health professionals (telepsychiatry).
The benefits of Telemedicine for the patient, the provider and the payer remain consistent
Timely access to health services
Improved patient satisfaction
Reduced patient readmission
Lower costs (especially for patient transport)
Improved communication for facilities with multiple locations
Improved quality scores (and value) for the facility
Improved staff education and morale
Improved recruitment and retention of providers
Most importantly -Better Patient Care
These benefits can be quantified for individual locations. And now, with the new proposed fee schedule, reimbursement can be calculated on a procedure by procedure basis.
According to CMS, "We now realize that advances in communications technology have changed patients' and practitioners' expectations regarding the quantity and quality of information that can be conveyed via communications technology.
"A facility operator faces multiple challenges in today's environment and Telemedicine is just one of them." according to Skip Rodenbush CEO of TCG.     Telemedicine represents an opportunity to meet and exceed requirements. The winners will be those that embrace experts in Telemedicine in coordination with their own individual facilities."