Telemedicine in a Bronx Nursing Home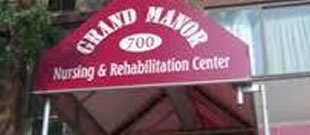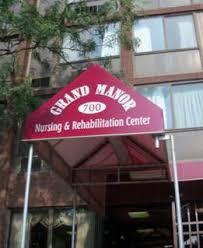 Grand Manor Nursing & Rehabilitation Center has initiated a Telemedicine Pilot Program. The main goal of this DSRIP funded Telemedicine pilot is to increase quality of care for the residents through timely physician consultation visits via telemedicine.
Changes in a resident's physical condition can necessitate the need for an immediate assessment and additional actions to be taken by a physician. This pilot program allows for physicians to consult with the resident, via the telemedicine system avoiding unnecessary transfer to the hospital. A nurse at the patient site who participates in the telemedicine consultation can assist in providing the physician with additional information that at times a physician lacks when conducting a visit in their office and or clinic setting.
The Telemedicine Pilot Program implementation is supported by The Castleton Group, telemedicine carts were provided and implemented by AMD Telemedicine and a non-invasive cardiac monitor was provided and implemented by My Health Connection. Some elements of the telemedicine pilot program are being used for resident admissions, pulmonary and cardiac evaluations as well as, access to additional physician specialists, not easily accessed within a skilled nursing facility.  The trial pilot program will soon expand and include St. Barnabas Hospital; Bronx, New York whose, primary goal is to reduce unnecessary post-operative surgical visits to physician offices and clinics, and when a patient is discharged to a skilled nursing facility for the provision of subacute rehabilitation services. For additional information, contact Lowell Feldman at lowellsfeldman@gmail.com
For additional information: