The Future of Telemedicine – I asked the experts.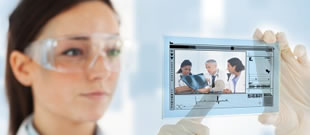 The Future of Telemedicine – I asked the experts.
Here's what they had to say.
Jay Sanders, MD
President and CEO of The Global Telemedicine Group
Founding board member of the American Telemedicine Association, serves as President Emeritus.
The "father" father of telemedicine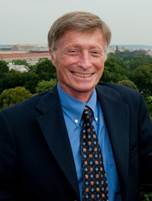 By 2025 telemedicine will be so commonplace for the provider and the patient that, hopefully, it will simply be called "medicine". It will be a universally reimbursed service and the technology will be as integrated into our daily lives with the same ease with which we use our smart phone. But, perhaps, the biggest changes by 2025 will be the integration of A.I. (which I like to call Augmented Intelligence or Collective Intelligence, rather than Artificial Intelligence) into most telemedicine encounters and the ability, where needed, to continuously monitor patients in real-time by the use of biomedical sensors. And, finally do not be surprised that some of the most significant entities involved in these transformative changes in the delivery of healthcare will be Amazon, Google and Apple.
Ron Pion, MD
Founding Partner and Chief Wisdom Office, The Castleton Group
Founded the Hospital Satellite Network, the nation's first daily satellite-delivered television service providing programming for hospital-based health professionals and patients.
The 'grandfather" of telemedicine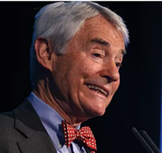 Something I thought would have happened long ago is happening now. The TV set in the home would be the person's screen. Vendors now have the ability to bring a nurse practitioner into the home at the touch of a button. And now the screen is also in the patient's pocket. It's here. And remember, without the patient, there is no $3 Trillion healthcare industry.
Roy Schoenberg
President and CEO of American Well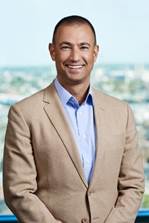 "Telemedicine will become the instrument of redistribution of healthcare services. It will democratize and humanize access, eliminate variations in quality and normalize cost and price of its services."
Dale C. Alverson, MD
Medical Director, UNM Center for Telehealth
Past President, American Telemedicine Association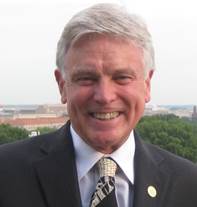 Telemedicine will become an integral part of healthcare by 2025. It will no longer be called "telemedicine" but just become an expected component of healthcare services, addressing the "Quadruple Aim": 1) improving the patient's experience with enhanced access, 2) improved population health and better outcomes, 3) reduced cost without sacrificing quality, 4) Improving the provider's experience with enhanced options for practicing medicine with better continuity of care.

David J. Cohen, MD
Managing Director and Founder, Teleradiology Specialists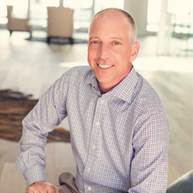 It's been exciting to be involved in teleradiology for the past ten years as this became the first medical specialty to take advantage of telemedicine technology to deliver a commercially viable service. Going forward, I expect other image dependent medical specialties to follow our lead, for example dermatology, wound care, pathology and even ophthalmology. They would all have lessons to be learned from commercial teleradiology vendors, especially in the areas of image sharing, workflow process and especially quality assurance.
In closing, I wanted to add some additional observations.
1. Services become integrated (telemedicine/remote patient monitoring/apps/education)
2. Issues of reimbursement and regulation remain, but become less significant factors.
3. Telemedicine becomes cost justified as positive outcomes justify deployment.
4. The primary provider of telemedicine services will be the same companies who now offer electronic medical records.
5. International boundaries become less significant.
6. Telemedicine becomes an integrated tool in the areas of artificial intelligence, machine learning, personalized medicine and population health management.
I invite all our readers to add predictions of their own.