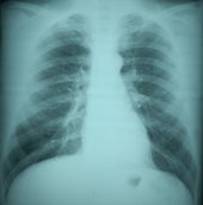 As I started an engagement with a new consulting client that plans to read medical images using artificial intelligence (deep learning) some interesting questions needed to be answered.
Who owns medical images?
Is it the patient, the provider, the imaging vendor (or someone else?). As medical images become part of searchable databases, do the rules change? Does the information need to be anonymized? Does "research" have any special exemptions? Is there any case law in this area? Does the debate over genomic data provide a precedent?
Answer: you can look but not touch.
I found my answer in an article from the Journal of the American College of Radiology, Feb. 5, 2014.
Confusion often arises amongst patients as to the ownership of radiologic images and the extent to which they possess rights over their images. Authors Jonathan L. Mezrich, MD, JD, MBA, LLM, of the University of Maryland in Baltimore, and Eliot Siegel, MD, also of the University of Maryland, clarify the confusion.
"In general, the facility that performs imaging maintains 'ownership' rights," they wrote. "Individuals have a right to inspect their images and obtain copies but may not have medical records modified or stricken."
Don't worry, your doctor isn't trying to hide anything from you. In fact, HIPAA does give the patient the right to access their own images (in most circumstances). However, there may be delays and costs incurred by the patient in their quest to obtain copies. Each state may also regulate the maximum costs for patient access.
Can the facility use my image for anything it wants to?
Imaging facilities have rights to use images beyond treatment purposes, including for educational training, quality control, and research, though these uses are subject to HIPAA requirements, according to Mezrich and Siegel.
What about my medical record? Who owns medical records?
Here it gets a little trickier. The question about medical record ownership (patient, provider, facility or patient?) varies by state. This link will help you understand what your state has to say (or not say) with regard to medical record ownership.
http://www.healthinfolaw.org/comparative-analysis/who-owns-medical-records-50-state-comparison
Is a medical image part of the medical record?
A medical image is not protectable by copyright law, and therefore, a medical practitioner can claim rights to the medical image. Copyright is defined generally as "original works of authorship fixed in any tangible medium of expression, now know or later developed, from which they can be perceived, reproduced, or otherwise communicated, either directly or with the aid of a machine or device." 17 U.S.C. § 102. The U.S. Copyright Office has stated in the U.S. Copyright Office's Copyright Compendium that "the Office will not register works produced by a machine or mere mechanical process that operates randomly or automatically without any creative input or intervention from a human author." U.S. Copyright Office, Compendium of U.S. Copyright Office Practices, Third Edition, Section 313.2 (available at https://copyright.gov/comp3/chap300/ch300-copyrightable-authorship.pdf) (last visited Mar. 15, 2017). Examples of such works include "medical imaging produced by x-rays, ultrasounds, magnetic resonance imaging, or other diagnostic equipment." As such, "ownership of medical images, is governed either by state statute or by agreement between the patient and the healthcare provider, and not based on federal copyright law" said George Likourezos, an intellectual property attorney with Carter, DeLuca, Farrell & Schmidt.
Who owns my genetic data and is that a precedent for my medical images?
It seems intuitive to many of us that each person owns his or her genetic data and therefore should control access. But the reality is more complex. The Supreme Court's verdict that companies cannot patent naturally occurring genes told us who doesn't own our genes—that's a start. Depending on circumstance, genomic information may or may not be considered protected health information under HIPAA. That means sometimes there will be a number of barriers between you (or anyone) and that information, and other times it will be freely accessible, but in ways that supposedly prevent anyone from knowing whom the data comes from. Not too much of a help for the medical imaging question.
What is my medical image worth?
It used to be that you could sell an analog x-ray film to recover the silver, but that was before the world turned digital. Last month it was reported that here are 106 Artificial Intelligence startups in healthcare https://www.cbinsights.com/blog/artificial-intelligence-startups-healthcare/
All of these firms are in need of large volumes of data perhaps giving radiology groups the opportunity to monetize the vast number of images they have been storing to comply with regulatory requirements. In August of 2015, IBM bought Merge for $1 Billion to gain access to 30 billion images. That's $30 per image. I'm happy to share my recent medical image and perhaps I can sell the same image multiple times.
Diagnosis?
Alexis Gilroy, Partner at Jones Day, and on the Board of Directors at The American Telemedicine Association adds the following questions:
If an image is produced and reviewed solely by a machine per AI capabilities is it still the practice of medicine? If so, by whom? If not, then is it still a medical record subject to HIPAA and the state specific rules around medical records, after all these are specific types of records and data developed on the basis of the presence of a provider/patient relationship. Without the presence of that relationship isn't the production of the image the mere production of a business record between the company who owns the AI and the consumer?
I look forward to exploring these questions as the field evolves over the next several years.
http://healthepractices.com/wp-content/uploads/2017/03/image002.jpg
135
310
Howard
http://healthepractices.com/wp-content/uploads/2013/09/HeP_Logo_small-embossed.jpg
Howard
2017-03-22 15:27:39
2017-03-22 15:29:28
Who Owns (my) Medical Images?