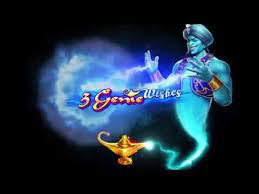 Thanks Seema Verma, then the CMS administrator, who in April 2020 declared, "the genie out of the bottle on this one". 1
As a 30-year telemedicine veteran, now that the genie is out of the bottle, do I get my three wishes? Here's what I would wish for.
Interoperability – 40 years ago, I helped initiate home banking for both Citibank and Chemical Bank. This was on the heals of the installation of ATM machines around the country, and around the world. Soon thereafter your ATM card could access your bank account worldwide. Why is it today, 40 years later, two healthcare institutions across the street from each other still can't share medical records? For telemedicine to be truly ubiquitous, institutions will need to share records much more easily than they do today.
Collaboration – If integration is largely a Systems issue, Collaboration is mostly a personal one. Q1 2021 closed with $6.7B in US digital health funding, the most-funded quarter to date. 2  As investors pour money into all these startup companies, it is clear to me that no one company has all the answers. Collaboration will be a key to success. Here's one example. The COVID-19 Telehealth Program provides$200 million in funding, appropriated by Congress as part of the Coronavirus Aid, Relief, and Economic Security (CARES) Act, to help health care providers provide connected care services to patients at their homes or mobile locations in response to the COVID-19 pandemic. 3 Thanks to the federal government and the funding that they are providing. Long Term Care has always been an attractive model for telehealth. Cost justification can often be achieved just by reducing the cost of transporting seniors to appointments which can readily be administered by telehealth. What's missing is collaboration. Individual companies can provide services such as telepsychiatry, tele-ophthalmology, tele-dermatology and even teledentistry. What's needed is one stop shopping. A single source that can be deployed which makes available a menu of services depending on demand. The most needed tele-service in nursing homes is mental health support. A next valuable service is the ability to remotely provide wound care.
Integration – Do you want to provide a telemedicine solution to a hospital? It better integrate with the hospital's EPIC system, or whatever EHR system that the hospital is using. And as the saying goes, once you've done one EPIC integration, you've done one EPIC integration. I'm all for standards and insuring the (data) quality of all connected systems, but this can also be an impediment to successful deployments.
Or can I use my last wish to wish for more wishes? 10 more wishes?
Retire the term telemedicine – As Dr. Jay Sanders, known as the father of telemedicine, said, "We're going to get rid of the term 'telemedicine,'" Instead, remote care is going to become routine, which makes sense because the home is a better place for examining patients because clinics are sterile environments," 4
Reimbursement is still a challenge. While temporary relief has been available during the pandemic, widespread adoption is dependent on finally recognizing that telemedicine needs to be reimbursed on par with a regular doctor's visit. And while we are at it, lets get rid of individual state licensing requirements which inhibit telemedicine's growth.
Celebrate our successes – Telemedicine can be lifesaving. Here's just one recent example from Pacific Medical Centers. 5   More stories like this will convince our payors and legislators about the need for telemedicine.
Vaporize the fraudsters – Two nurse practitioners who worked with Medicare patients in Montana admitted that they conspired to cheat Medicare of millions of dollars through exploiting Medicare's telemedicine provisions. 6 As Telemedicine becomes ubiquitous, more stories like this are bound to emerge. They are headline-grabbing and can deter all the many benefits that can be provided.
Consolidation of players – Becker's Hospital Review identified 260+ telehealth companies in 2020 7 There are probably twice as many a year later as the pandemic saw dozens of start-ups. They can't all survive, and consolidation will become the industry norm.
Build the data – Cost savings! With a all these new telemedicine programs, outcomes become even more important. Let's have a discussion about how to measure success of these programs, find the programs that are having successes, and figure out how to replicate.
Telemedicine for All – There is a tremendous amount of good which can be provided to underserved communities. This is as true in rural America as it is in underdeveloped countries. While profitability still is elusive for even the largest of telemedicine companies, there needs to be a mechanism to provide telemedicine support in areas of need where the business case is still uncertain.
Bandwidth – When I began my personal telemedicine journey (with Nynex Corp.) thirty years ago, sufficient bandwidth was an issue. Its still an issue today. Throughout pockets in the U.S. as well as around the world, telemedicine will never reach its full potential without the pipes and wires (and wireless) to ride on. Infrastructure? You bet!
Encourage Innovation – Make funding available for startups with innovative ideas. Make is easier to work with large healthcare institutions that need this technology, but do not have the easy ability to work with small companies. Areas of great potential include the use of Artificial Intelligence, expanded availability of Remote Patient monitoring, and innovative ideas which are popping up all over and need to be explored.
The Next Big Thing – I know its out there and I look forward to continuing to be in a position to see it when it comes.
Notes:
https://healthepractices.com/wp-content/uploads/2021/06/image001-5.jpg
194
259
Howard
https://healthepractices.com/wp-content/uploads/2013/09/HeP_Logo_small-embossed.jpg
Howard
2021-06-01 18:02:31
2021-06-18 15:40:41
3 Wishes for Telehealth