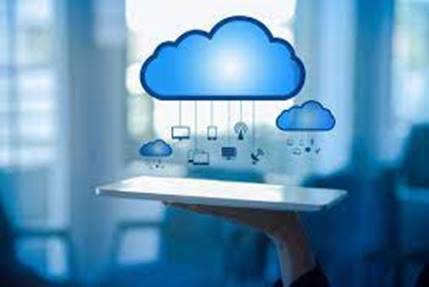 Warning Signs:
As a 30+ year veteran of telemedicine (mostly teleradiology and teledentistry) I have always been one of its biggest fans.  I remain enthusiastic, but there are several warning signs that should be considered.
Telehealth usage peaked in the early days of the Covid-19 pandemic and has since stabilized.  The industry is guessing where usage goes from here as pundits debate the pros and cons of utilization going forward.  While claims compared to pre-covid levels have risen significantly, a plateau seems to have been reached.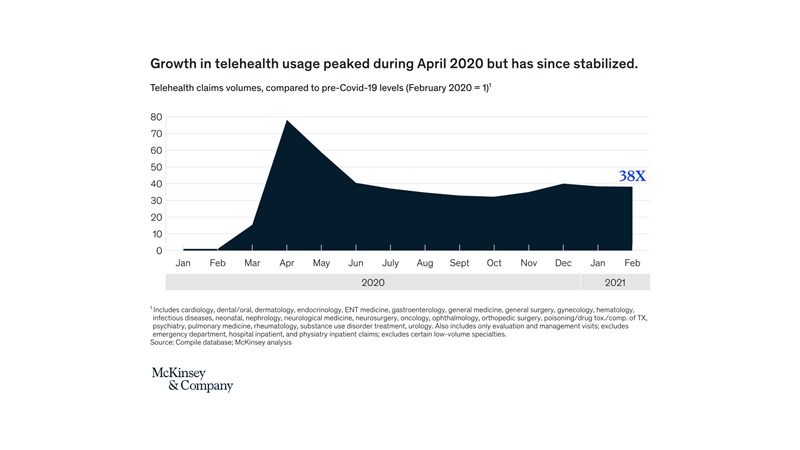 This summer, Telehealth giant Amwell reported that they expect fewer telehealth visits through the fall and winter.
https://www.fiercehealthcare.com/tech/amwell-expects-fewer-telehealth-visits-fall-winter-as-delta-variant-creates-uncertainty
Investing in Telehealth
An investor would have been well advised to avoid the two largest telehealth companies, Amwell and Teledoc since the beginning of 2021.  Amwell shares are down 65% and Teladoc are down 30% through mid-October. One smaller company looking to take advantage of the SPAC phenomenon, Up Health Inc., has seen a decline of 85 % YTD.  Investors continue to pour money into the sector with digital health funding reaching $15B by the end of the second quarter.
https://www.fiercehealthcare.com/digital-health/telehealth-funding-soars-to-4-2b-record-shattering-2021
An investor would have been better advised to invest in one of the companies acquired by Amwell (Silver Cloud, Conversa) or Teladoc (Livongo, In Touch in 2000).
Industry News
Also of note, Google shut down its telehealth efforts (for the second time).
https://www.businessinsider.com/google-health-shutting-down-david-feinberg-leaves-2021-8.
Haven, the Amazon-Berkshire-JPMorgan venture to disrupt health care, is disbanding after 3 years
https://www.cnbc.com/2021/01/04/haven-the-amazon-berkshire-jpmorgan-venture-to-disrupt-healthcare-is-disbanding-after-3-years.html
Closer to home, at the end of June, now ex-Gov. Andrew Cuomo allowed New York's executive orders regarding telehealth practice across state lines to expire.
https://www.timesunion.com/opinion/article/Expiration-of-telehealth-order-devastating-for-16420352.php
The potential for fraud continues to be a threat to telehealth growth:
https://news.bloomberglaw.com/health-law-and-business/doj-targets-telemedicine-fraud-in-1-4-billion-enforcement-spree
And the biggest threat may be challenges with cyber-security.
https://www.healthcareitnews.com/news/telehealth-biggest-threat-healthcare-cybersecurity-says-report
Reimbursement
Primary care doctors are also concerned about the sustainability of virtual care. If regulations and payment restrictions on digitally delivered care relaxed temporarily during COVID-19 are restored, 41% of clinicians say their practice may not be able to continue offering telehealth. Meanwhile, roughly a fifth of clinicians have already had to pull back their use of telemedicine since payments were reduced.
https://www.healthcaredive.com/news/quiet-suffering-primary-care-struggles-covid-19-telehealth/607996/
Telehealth/ telemedicine is here to stay and may succumb to the predictions of just being part of health or medicine while the industry looks for the "Next Big Thing".  Any Ideas?  I'd love to hear from you.
Howard Reis
HEALTHePRACTICES
https://healthepractices.com/wp-content/uploads/2021/10/image002-1.jpg
535
800
Howard
https://healthepractices.com/wp-content/uploads/2013/09/HeP_Logo_small-embossed.jpg
Howard
2021-10-22 12:22:45
2021-10-22 15:49:08
Some Dark Clouds for Telehealth